Broadcaster featuring Peggy Seeger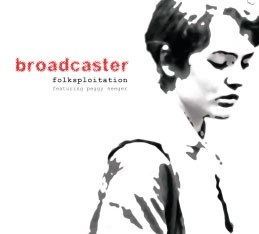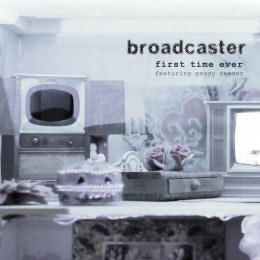 ~*~*~*~
'Bad Bad Girl' by Broadcaster ft. Peggy Seeger

Dubstep Vs Folk, new, fresh and exciting! 'Bad Bad Girl' is a battle of the genres successfully concocted by Peggy Seeger and Broadcaster. Writes Chris Lincoln. I have been listening to this track, the second single from Broadcaster's acclaimed album 'Folksploitation' featuring folk icon Peggy Seeger, non-stop since I got it this afternoon. The record forces itself into new conventions that will chill and embrace those with an adventurous ear – it is amazingly seductive and infectious.The record is poetic and projects an atmospheric vibe as dark as Anna Domino's 'Bowery Blues' and yet draws a well-balanced line between Reggae and Dubstep. The genres distance themselves by decades, 'Bad Bad Girl' was originally transcribed from an Alan Lomax recording of Ozella Jones in Florida State Prison in 1936, yet time has not constructed a wall thick enough to stop the collaborators from breaking it down and dancing all over it.

Seeger the folk singer from New York, offers us a remarkably unique style on this song; her vocals bend, twist and turn shaving off any kind of traditional approach to her genres. The beats and guitars compliment Peggy's soft and laid back melodies. Surprisingly the music and the vocals at no point clash or try to reach too far – the track balances a perfect equilibrium of delicacy and menace. The guitar emphasizes the chorus and provides an intelligent yet simple structure making the track an easy listen.

Records like this have an incredible ability to attract someone who is looking for something different, why? Because it demonstrates how creative invention can still be present in modern music, and taking this approach can result in literal brilliance. Like it or not, you will get sucked in.

©Paul Stewart Media 2012
http://www.musicosis.co.uk/?p=2639
~*~*~*~
Peggy Seeger : Interview
Author: Nick Dent-Robinson
Published: 27/08/2012

There is a long tradition in popular music of collaboration between fashionable contemporary performers/producers and iconic female singers whose talents a new generation may not fully appreciate. In the music business it is often seen as a career rescue tactic. There have been the Bee Gees with Dionne Warwick; Morrissey with Sandie Shaw; Lulu with Take That and with Boyzone, plus, perhaps most memorably of all, the Pet Shop Boys with Dusty Springfield in the 1980s which led to a huge and welcome late career boost for the soulful Dusty after the success of 'What Have I Done to Deserve This' and then 'Nothing Has Been Proved'. So this is a tried and tested formula.

But I would never have anticipated 77 year-old grandmother Peggy Seeger - half sister of Pete Seeger, with her purist reputation and impeccable American folk credentials, cooperating with experimental electronic dance music producer Broadcaster to create what clubgoers everywhere are proclaiming as the year's best dance track. This is the lead single from 'Folkspoitation', a highly innovative album by the mysterious Broadcaster - who some in the music business have whispered may not be entirely unrelated to 44 year-old ex-indie musician Lewis Atkinson. The track bravely fuses Peggy's still rich and potent voice with the heavily-rhythmic, multi-layered, many-sampled sounds and electronic wizardry that is Broadcaster's trade-mark.

Even more bizarrely, the song featured on the lead track that has unexpectedly propelled Peggy into this ultra-modern and alien world is 'The First Time Ever I Saw Your Face'. There have been over 60 cover versions of this song including by Elvis, Johnny Cash, George Michael and, perhaps best known, by Roberta Flack – whose recording of it was featured by Clint Eastwood in his 'Play Misty For Me' film back in 1971.

What many of Broadcaster's club-going fans won't realise, however, is that this song was originally written in 1956 for and about the 21 year-old Peggy Seeger - by her then lover, the British folk singer Ewan MacColl who was destined to be Peggy's husband and the father of her three children. It was during what was then a rare and hugely expensive phenomenon, a transatlantic telephone call, that the love-sick, Salford-born Ewan first sang those lyrics to Peggy Seeger. Ewan, then married to someone else, had fallen for Peggy, the love of his life. Peggy was the first to record the song and she and Ewan were eventually together until his death in 1989. So, there is quite a story here!

I meet the softly-spoken Peggy - who looks remarkably spry and youthful - at her comfortable home in Oxford. Her pretty house is tucked away in a tranquil corner of that university city, surprisingly secluded and perfectly shaded by mature trees. I start by asking if Peggy actually likes her new recording of this iconic song. Wasn't it hard to re-record it in such a different way.....wasn't there a big emotional attachment to overcome?

"I love the recording," Peggy begins, smiling brightly at the irony of it all. "Broadcaster's identity is strictly secret, of course. I've known him for 15 years. He is a good friend of my daughter Kitty. And I think he's a genius. Musically he is just so innovative. He does things others wouldn't dream of. I greatly admired Broadcaster's first project, 'Primary Transmission', which my son Calum helped produce. It was based on the 'Radio Ballads' - the ground-breaking 1950's/60's BBC radio series that was an aural tapestry combining field recordings of speech and sounds with new songs Ewan wrote in the folk idiom."

"People imagine I'm a purist but down the years I have done classical music, pop music and written rap songs and I'm very open to new ideas. I like pushing the boundaries and making people listen and think. Though for a couple of decades or so Ewan and I did have a credo, a discipline, of what we would and wouldn't do with folk songs - partly so that new singers understood how folk music had evolved. Our idea then was that folk music should normally be unplugged. But folk music, like all music, has always been developing, evolving.....it has never been cast in stone."

"I'm not qualified to be a purist anyway - I was not brought up on the front porch of an Appalachian cabin playing the banjo. I had a classical education and inevitably that feeds into whatever I do....it's pointless to deny that. I'd always thought of 'First Time Ever I …' as a happy song. But Broadcaster wanted to make it sad, more poignant - an older woman reflecting on the past. My son Calum worked with me on the recording and he insisted I sing it at the very bottom of my range - which I did. In the end I think it worked. And I like the other tracks on the album too. Broadcaster asked me to sing him 50 unaccompanied songs in a day - I can do that. It's my trade."

Broadcaster then took the ones he wanted, sampled from them and gave them the full vocoder treatment to produce a hustling, urban and ultra-modern sound. Peggy Seeger's past compositions included women's movement anthems like 'Gonna Be An Engineer' as well as the poignant 'Ballad of Springhill' which is now regarded in America as a traditional song. Her work has always been lyric-centred with timeless and often quite dark themes - including violence, exploitation, drug addiction and abusive relationships. These have a contemporary resonance which perfectly fits Broadcaster's production style, and the new album combines his edgy techno beats with Peggy's distinctive vocal input surprisingly effectively. Though inevitably there will be traditionalists who are left unenthused or even outraged. "It's true that 'Folksploitation' has put the cat amongst the pigeons with some in the folk scene. But I can live with that," Peggy says with feisty zest.

What would Ewan MacColl have thought of Broadcaster's treatment of his song?

"There would have been a time when he'd have hated it. But later in his life Ewan was far more relaxed about these things and I think he would have approved," Peggy reflects. "He would have liked that Kitty and Calum were involved too. They are carrying on the family's musical tradition. Calum is musical director for Ronan Keating and has his own record company; Kitty is involved in music management though she trained as a graphic designer and did the artwork for Broadcaster's 'Folkspoitation' album. Our other son Neill is a musician and producer too. Recently he has been working with Marianne Faithfull."

Peggy's own musical background is fascinating. She is part of one of America's iconic musical dynasties. Her father Charles Seeger was born in 1886 and was a pioneer ethno-musicologist with a keen interest in folk music. He was head of the music department at Berkeley in California. He became radicalised there and was a communist for a time. Later he was a professor at New York's Julliard School. Peggy's mother, Ruth Porter Crawford, was an accomplished classical pianist and avant garde classical composer who won the Guggenheim Fellowship Award for Music. Her biography is required reading in the music departments of many North American universities. Sadly she died when Peggy was just 18. Peggy's late brother Mike was an accomplished folk performer and multi-instrumentalist. And Peggy's half-brother is Pete Seeger - one of the foremost American folk and protest singers of the 1940s, 50s and 60s who was an inspiration to the whole 1960s generation and people like Bob Dylan. Pete, now 93, is still performing, still politically active. In 2009 he led the singing at President Obama's inaugural celebrations alongside Bruce Springsteen, Stevie Wonder, Beyonce and others.

So the Seeger household must have been an exciting and radical environment for Peggy as a child?

"In many ways it was. Though my parents never imposed their liberal values on us and politics did not dominate our lives. In fact it was hardly talked about at all. There was a lot of music though. And a constant stream of interesting visitors. There were many revivalist folk musicians passing through – and Woody Guthrie, Lead Belly, John Jacob Niles were all regular callers. I was born in New York City but later we lived in Silver Spring, Maryland and by the time I was eight we'd moved to a big house in Chevy Chase, an affluent neighbourhood on the edge of Washington DC. Our home always seemed to be full of lively and stimulating people, children, music, laughter. And whenever Pete stopped by - he was sixteen years older than me - he'd be playing his banjo, singing, storytelling.....Mike and I loved that. By the age of six I was a reasonable classical pianist, and at eleven I'd mastered guitar and was composing tunes and transposing music. By fifteen I was playing banjo, mandolin, auto-harp and dulcimer too. Then I went off to Radcliffe College in Boston to study music."

"Next I went travelling. To Holland for a while and to Africa, Poland, Russia and to China. I was recently reading the diaries I wrote back then. I am surprised at how radical I was and how understanding I was of the situation in 1950s China. There were forty of us travelling in a group. The Chinese were very welcoming and surprisingly open about everything. We went where we liked, and only once do I recall being told we could not go somewhere."

But this was the McCarthy era when there was huge suspicion of a US citizen having any association with communism or socialism, and Peggy's visit to China caused huge hassle with the State Department back in the USA.

"I'd no idea at the time what a headliner it was; a really big news story. They withdrew our American passports. I decided I didn't want to return to America. But when we got back to Europe the Americans put huge pressure on different governments not to admit us. I was kicked out of France, Holland and Belgium at various times and ended up working in Denmark and Britain. I'd been invited to England to play five string banjo with a group of folk musicians on a new TV show. I met Ewan at the first rehearsal in a basement flat in Chelsea. I did later travel to America but that was on a British passport when I'd acquired British citizenship after I married. The USA did not allow me to have my American passport back until after 1992 - in President Clinton's time!"

Peggy was unable to marry Ewan for some years as he needed to divorce first. Before that could happen Peggy's British visa expired and she left the country for France. In Paris she married one of Ewan's friends, the folk singer Alex Campbell in what she describes as a "hilarious ceremony" - undertaken so she could gain British citizenship and continue her relationship with Ewan. "Alex was a really nice rapscallion....a wonderful man. I married him on Ewan's birthday; it was part of my commitment to Ewan. I then swore allegiance to the Queen and became a British subject so I could stay in the UK and come and go as I wished. Later Ewan and I married, and we were together and based here in England until Ewan died in 1989. We were inseparable."

Throughout all these years Ewan and Peggy were key figures in the international folk scene. From 1959 they had encouraged and set standards for the burgeoning UK folk revival. They trained other singers in documentary theatre. They released joint and solo acoustic albums, were featured in documentary films and performed many hundreds of gigs plus raised their three children. It was not until five years after Ewan's death that Peggy decided to return to live in the USA. Initially she lived in Asheville, North Carolina.

"It is a small town in the mountains. At first I knew nobody there but I soon did. It's a friendly place with lots of folk musicians. Then I left to teach song-writing at Northeastern University in Boston, and I had a great time with some wonderful students. But America had changed totally from the place I grew up in. The huge highways, the television, billboards everywhere, so much ugliness...and my children and grandchildren were all back in England. I realised how I'd come to feel so totally at home in England, and after touring here for over 30 years I probably know the country better than many English people do. In the end I just found America too big and, you know, there's a huge linguistic difference. Though I still think America is a fantastic country and I'm glad I went back for a time. I was singing folk songs that came from there and I enjoyed touring in America for a while. But you know it is interesting....I was never booked to perform in the South, wasn't hired once to sing below the Mason Dixon line!"

"When I finally returned to England in 2010 I decided to live in Oxford, which I had always loved. I'd developed a hunger for history, for ancient things, when I was back in America. For twisty country lanes and pubs and cottages with thatch; medieval churches; picturesque countryside. I'm a hopeless romantic for my sins! And Oxford is a hub - I can reach London, Cornwall, Birmingham and even Scotland quite quickly when I tour. It's funny though. Because when I came back to England I noticed how much it had changed too, in the sixteen years I'd been away. It is so much more diverse ethnically - which I welcome. Though it is important these changes are handled well and I do worry that some of the new arrivals are not melding in as well as they should be. There needs to be more encouragement of that."

What are Peggy's future plans?

"I usually schedule a year ahead and will be doing more touring. Within the next six months or so I'll have another album released. It is a recording of me reading love poetry I wrote. It is all poetry for my present partner, Irene Pyper-Scott. We've known each other many years...Irene was originally from Northern Ireland and she's well known as a singer on the folk circuit. We have worked together but she never liked touring while I thrive on it. She was a huge comfort to me after Ewan died; I am not sure I would have made it otherwise. Irene lives in New Zealand now but we visit often. My son Calum produced the album and my daughter Kitty is designing the cover. Calum says it makes good small talk when he casually mentions he's been recording his mother's lesbian poems! I've learned a lot from Irene. She moved me on to understand how to use humour on stage - which Ewan and I rarely did because we were so political."

Reflecting now, does Peggy have any big regrets? Are there things she'd have done differently?

"Not really. Though I do wish I could have known my mother more. Eighteen is a young age to lose your mother. I think she'd have been fascinated by my life. She was a wonderful woman but she didn't put herself out there in the way I have. There is a lot I'd like to thank her for. One remaining ambition I have is to meet Paul Simon. I absolutely love his work - he gets everything just right always. And I would be thrilled to meet him. I'm thinking of renting Carnegie Hall in New York for my 80th birthday and having a big concert. We did that for my 70th when we rented the Queen Elizabeth Hall on London's South Bank, which was wonderful. Well, if we do end up at Carnegie Hall in 2015, wouldn't it be amazing if Paul Simon could be there too?"

'Folksploitation' by Broadcaster featuring Peggy Seeger is released by Red Grape Records and available from all good music outlets.
~*~*~*~


Peggy Seeger, interview:
there's always a first time, even at 77
Peggy Seeger, purist queen of the folk revival, has released an album of electronic dance versions of her songs. She talks to Colin Irwin.
Photo: Collections/Brian Shuel
It's bizarre enough that a 77-year-old grandmother is picking up radio airplay and making her mark in clubs singing on an uncompromising dance record that hurtles at you in a blazing barrage of offbeats, loops and samples. It's positively surreal when you discover the singer is Peggy Seeger, the American who became one of the seminal figures of the British folk revival and widely regarded as something of a firebrand purist where folk music is concerned.
When it becomes apparent that the track launching her into this strange, alien world is The First Time Ever I Saw Your Face – a song written specifically for a then-21-year-old Seeger by her partner, Ewan MacColl – you think you must have entered some crazy parallel universe. The song took off on many ludicrous but lucrative adventures of its own a long time ago as it passed between Roberta Flack, Elvis Presley, Johnny Cash, George Michael and hundreds of others, but it has scarcely sounded as wild as it does now, back in the hands of its original owner.
Looking neat, dapper and extraordinarily youthful, despite having just completed a long drive home to Oxford from Cumbria and still gigging regularly, the softly spoken Seeger laughs at the apparent irony of it all.
"Have you seen the video? They sent a photographer round to take my picture for it. I'm 77 and he made me look 90! I didn't like it but now I see why he did it like that. I'd always thought of it as a happy song, but they wanted to make it sad, the song of an older woman looking back. My son Calum got me to record it and he said, 'Sing it at the very bottom of your range', so I did. And then he said, "Now sing it lower.' I've never got down so low before."
The track is the lead single from Folksploitation, a daring album that pitches Seeger's still-potent voice with the electronic wizardry of a slightly mysterious DJ/producer operating under the name Broadcaster.
"It's a dark and deadly secret," says Peggy mischievously, when pressed on his true identity, "but he's a friend of my daughter Kitty."
It follows Broadcaster's 2008 EP PrimaryTransmission, another radical dance record which sampled heavily from the Radio Ballads, the Seeger/MacColl/Charles Parker song-and-speech BBC documentary series with actuality recordings, which effectively revolutionised radio programming in the Sixties.
This time, though, Peggy went into the studio and sang 50 tracks anew, all unaccompanied, and Broadcaster then whipped them off to his lab to crush them up and reinvent them for the dance floor. The biggest surprise is that Peggy, with her strident reputation and long history of political causes, loves it.
"Broadcaster is a genius," she says. "He does things you wouldn't dream of. People think I'm a purist but I'm not. I've done classical music and pop music and I've written rap songs, so this is nothing new. It's just allowing him free range – he has a very fertile mind and a nice sense of humour. But he holds the tracks together. They are not chaotic. I sell these things at my concerts and say, 'This is for your inner child.' Annie, one of the tracks on Folksploitation, was originally The Judge's Chair, a pro-abortion song she wrote in the style of a traditional ballad; Little White Grains includes the bones of a song about heroin addiction gleaned from words written on a lavatory wall; and the topic of Welcome to the Neighbourhood is inner-city violence. Not that you get a real sense of subject matter after Broadcaster's makeovers.
"It's what classical musicians have done for ages, taking tunes and making symphonies out of them. I'm intrigued by it. People are surprised by my involvement, but they are just used to a stereotype of me that they heard from the early folk scene. Ewan and I churned out purist dogma to try to keep folk singing from being too damaged by contact with other musics that watered it down."
Doubtless contributing to that stereotype is the ban imposed by Peggy and Ewan at the club they were running in London in the early days of the folk revival on anyone performing material not of their own musical culture or heritage. Originally triggered by a heavily Americanised set at the club by Long John Baldry, it continues to inspire animated debate to this day. Peggy, who readily concedes that MacColl himself was singing American songs when she first met him, is unrepentant about their stance and sees no dichotomy in her current mash‑ups with Broadcaster.
"I sing Scottish songs in the bath tub because they are so beautiful but I wouldn't sing them on stage because I don't feel qualified. I can't pronounce them properly. I'd have to live up there for a long time. I've heard enough English and Scottish people singing Woody Guthrie and Leadbelly – and I was brought up with those songs – to know that I mustn't sing Scottish songs in public. It would be too painful for the Scots to listen to.
"This Broadcaster record is just one step further in what I've been doing for the last 50 years. The original intention of First Time Ever … has been completely abrogated on this, but it's not pretending to be folk music. That's the difference." Even so, her willingness to submit the song to the Broadcaster treatment is a surprise. It is an iconic symbol of her 30‑year relationship with Ewan MacColl, who was married (to theatre director Joan Littlewood) when they met on her first visit to Britain in 1956.
"Alan Lomax tracked me down at a youth hostel in Denmark. He asked me to come to London, because he needed a banjo player who was female and American to play on a TV show. So I travelled 26 hours round the Hook of Holland with a knapsack and a banjo and went straight to Alan's flat in Chelsea, where they were having a meeting. Ewan was in the corner and I thought he was very odd. He had a shock of black hair and a red beard and was smoking incessantly. He invited me to see him performing in The Threepenny Opera and came out onstage in a battered top hat, suspenders keeping up his trousers, poking out his belly as the street singer. It was not romantic!" The relationship seemed doomed. "I left him. I went to the States and I wasn't coming back. He was married and you didn't do those things – it wasn't in my brief. A lot of really heartbreaking love affairs are down to that." But she found herself in need of a short love song to include in a show in LA, and Ewan wrote her one: The First Time Ever I Saw Your Face.
"He sang it over the phone and I put some accompaniment on it and did it in the show. I don't think Ewan ever sang it again. It's a beautiful song which he based on an old folk tune, something he did a lot, and the joy of it is that you can sing it to anybody. A man can sing it to a man. A woman can sing it to a woman. You can sing it to a dog." The rest is part of revival folklore. Peggy returned to Britain and stayed, eventually marrying MacColl, although she is no fan of the institution of marriage. "We got married for tax reasons. A bunch of flowers and a bottle of champagne. We went home and got drunk afterwards, which we didn't normally do. I think one in 10 marriages are made in heaven, a number of them are made in limbo and an awful lot are made in hell. What do they say? Marry in haste and repent at leisure. Make love, not war? "Hell, why not do both? Get married!"
And what would Ewan MacColl – with whom she stayed until his death in 1989 – make of what Broadcaster has done to his most famous song? Peggy bursts into laughter.
"Well, the Ewan of the Seventies would have thrown it in the fire! But the Ewan of the Eighties was coming to terms with a lot of things by the time he died. I think he would have been very interested in it."
'Folksploitation' is out now on Red Grape Records
Original Article: http://www.telegraph.co.uk/culture/music/9446820/Peggy-Seeger-interview-theres-always-a-first-time-even-at-77.html
~*~*~*~
DJ Aphrodisiomanic's Review of Broadcaster – Folksploitation

Take one folk singer born in the 1930's and their songs, warp drive them to the here and now, mix together with sounds of club dub and offer the finished product to the masses and watch them groove. And when I write masses, I don't mean just today's yoof. I mean those olde folk who wouldn't normally be seen shakin' their booty so physically unless they were experiencing a grand mal.

OK, I'll admit I'm not alluding to any folk singer, this folk singer is a lady with pedigree and proven talent one can only dream of having, but what kind of a lunatic would you have to be to think that that amalgamation would work? I mean, wouldn't you raise an eyebrow (at the very least) if someone pitched that mad idea to you?

Now let me give you a couple of names:
Folk singer = Peggy Seeger
No lunatic as it can be seen by the final cut, but a genius = Broadcaster

I'll try and forgive some of you for perhaps not having heard of Peggy Seeger. I'll put it down to your age, after all before this album I'd not heard of Broadcaster who in 2008 did something magical with 60's ballads on an album called "Primary Transmission" which, at the time, got great reviews. So for those of you who have already discovered Broadcaster, please try and forgive me and put it down to my age for I am only 20 years younger than Peggy.

I've been listening to music for a long, long time and there's inevitably a track on every album one listens to that you think is a bit weak and not as good as the rest. Well, that's not happened on this album. Every track on Folksploitation is awesome and for once I don't hesitate to use that word. Nowadays "awesome" tends to get over-used and lose its true meaning, but not here.

Peggy's singing is, as it always has been, crystal clear and hypnotic and nothing has been diminished by time. If I had the literary skills, I would want to write reams about her, but it doesn't take a lot of effort for you to see that others more able have already done so on this wonderous inter-webby thing…..

Broadcaster….I used the word genius earlier. Wikipedia describes genius as "someone embodying exceptional intellectual ability and creativity, typically to a degree that is associated with the achievement of unprecedented insight" Q.E.D.

My favourite on the album, by a meerkats whisker, would be "First Time Ever". There's something definitely Numan-esque which I love, reminiscent of Are Friends Electric.
I was too young to catch the original written for Peggy by Ewan MacColl, but I remember it sung by Roberta Flack in 1972. Both have their merits.

Folksploitation is a masterpiece. Not many people get the chance to own one, so buy it…..now.

http://www.redgraperecordsshop.com
Anyone who pre-orders will get the album before it's officially out. The shop only accepts PayPal payments unfortunately so anyone who doesn't use PayPal can pre-order it as a download from iTunes:
http://itunes.apple.com/preorder/folksploitation-feat.-peggy/id544380578?v0=9988&ign-mpt=uo%3D1Amazon.co.uk

Or on Amazon: http://www.amazon.co.uk/Folksploitation-Broadcaster-Featuring-Peggy-Seeger/dp/B00870DWVO/ref=sr_1_fkmr1_1?ie=UTF8&qid=1342261208&sr=8-1-fkmr1

Broadcaster's website: http://broadcasteruk.com/ & Facebook Page: https://www.facebook.com/BroadcasterUK

DJ Aphrodisiomanic - Indie Showcase & Awesome Radio
www.indieshowcase.net
www.awesomeradio.net

14th July 2012


~*~*~*~
The collaboration of a septuagenarian American folk music legend and a British experimental dance music producer may be highly improbable, but folk grande dame Peggy Seeger and Broadcaster have pulled off a genre-defying album full of hypnotic and hook-laden delights.

Lead single 'First Time Ever'(out July 2nd) is all the more remarkable in that the song was originally written by Ewan MacColl for the 21 year-old Peggy in the early days of their courtship. Broadcaster works his studio magic on Peggy's heart-rending vocals and lays them against dub, groove and techno beats. With the added poignancy of a woman in later years remembering a lost love, the results are nothing short of stunning:

Video: http://www.youtube.com/watch?v=M_rLjYll85Q
Press/radio: Downloadable MP3 from Soundcloud:
http://soundcloud.com/redgrape/broadcaster-feat-peggy-seeger-first-time-ever/s-WSaPU

The track is taken from new album 'Folksploitation' which is both a musical collaboration and a concept. The unlikely juxtaposition of Seeger'sdelicate vocals and Broadcaster's dub, hip hop, funk and techno beats, turns the improbable into the possible, the traditional into the experimental and a conundrum into artistry.

Other tracks on the album include traditional songs from early last century that tackle the still-contemporary topics of inner city violence and drugs. Still others are just great danceable tracks that make you smile. All are given the Broadcaster treatment that takes them into a different realm.

Quotes:
Peggy says: "This is as far from traditional folk music as you can get but these are impossible musical recipes that work despite everything. I feel like I've been musically 'outed' – this is certainly further out that I've ever been! I think Ewan would be fascinated."

Broadcaster says: "I love pushing a song to its extremes - I take all the crispy bits and see what I can do to reinvent them. Subverting songs is a long process and naturally there's a lot that ends up on the cutting room floor. But I think we've achieved something unusual that challenges the notion of genres and pushes a boundary or two."

Background:
Broadcaster has never been afraid to break musical boundaries or cross genres, as witnessed by his remarkable 2008 debut 'Primary Transmission', in which he took samples from the legendary 1960s BBC Radio Ballads series and gave them a radical dance makeover. Played on BBC Radios 1,2,3,4 and 6Music the album received universal praise across the media:

"Among the list of 100 things you never expected to happen in this or any other lifetime is Ewan MacColl turning up as a Radio 1 Record of the Week" -fRoots
"deserves to be played ALL over Radio One" - Colin Murray, Radio 1 DJ
"ground breaking" – Rock n Reel Magazine
"revolutionary" – Gillian Anderson, Daily Telegraph
"right up our street" – Ministry of Sound Radio
"refreshing and vibrant" – Folking.com

Further information
Broadcaster https://www.facebook.com/BroadcasterUK
Peggy Seeger http://www.peggyseeger.com
Label – Kerry Harvey-Piper at Red Grape Records, Kerry@redgraperecords.com
~*~*~*~
...My other selection this week was a bit more of a departure. It's not the kind of thing I usually listen to... but it's got under my skin and I think it's utterly beautiful. It's Broadcaster, featuring Peggy Seeger. I love Peggy Seeger.

I love the life she's lived and continues to live. The song - The First Time Ever I Saw Your Face - was written for her by Ewan MacColl when she was 21. It's been covered by so many people since then (I love the Johnny Cash version, Roberta Flak's is probably the best known, Elvis sang it... the list goes on and on) but here Peggy Seeger sings it again, now in her seventies and in a completely new style.
~*~*~*~
Broadcaster feat Peggy Seeger - First Time Ever Single Review
3rd July 2012
Artist: Broadcaster fest Peggy Seeger
Single: First Time Ever
Label: Red Grape Record
OUT NOW
Rating: 5/5

Now I don't know about you but I never expected Peggy Seeger, folk music icon who is now seventy seven, team up with Broadcaster.

But that is exactly what has happened as folk meets dance in the new track First Time Ever, which was written by Ewan MacColl for Seeger over fifty years ago.

On paper this is track that should just not work but it is one of the most hypnotic dance tracks of the year so far and it therefore it's not surprising that many of the big radio stations have got behind the song.

There is a great dub, groove and techno beat that thumps away throughout the track, honestly this dance background would have been a great release in itself, but then Peggy's vocals are layered over the top.

It's an emotional vocal performance from Seeger and it just gives this track to w whole other level as the two elements just compliment each other so fantastically.

This is such a vibrant and energising track that will be tearing up dance floors in clubs up and down the country.

But it's such a fantastic experimental track that really delivers so much more than you expect it to - one of the best singles of the year so far.

FemaleFirst Helen Earnshaw
~*~*~*~
Album Review – Broadcaster featuring Peggy Seeger: Folksploitation
5 Jul, 2012
First Time Ever: Peggy Seeger's shamen-like vocal takes a classic to another place
Folksploitation: Seeger's voice rises triumphant above the vocoder treatment

The Pet Shop Boys and Dusty Springfield. Morrissey and Sandie Shaw. The Bee Gees and Dionne Warwick. Jack White and Loretta Lynn. The KLF and Tammy Wynette. There's a great tradition in pop music of collaboration between iconic female singers and contemporary singer/songwriter producers that brings their work and back stories to the attention of a new generation.
Note that I don't use the word 'rescue', although in the case of Dusty Springfield, the timely approach of the Pet Shop Boys with "What Have I Done to Deserve This?" led directly to a welcome late career revival. I hesitate, too, to use the much-abused word 'Diva', although these women had earned such a status in the historical arc of pop long before any second flourishing opened up new territory for them.
I would certainly hesitate to call Peggy Seeger a 'Diva', although if anything, she merits the title in her sphere even more than any of the women mentioned above. She is a touchstone for folk singers and songwriters of any age. While she herself has dipped in and out of the music business, always having plenty of other fish to fry as an activist and archivist, her songs, her musicianship and that timeless, multi-textured voice have made her a constant influence on her peers and subsequent generations.
Her long partnership – personal and artistic – with Ewan MacColl, which began when she came to the UK in the 1950s, and their prodigious body of work embracing traditional folk songs and new material, made her in many eyes the founding mother of the modern folk revival.
And it would be patently ridiculous to call her extraordinary new collaboration with experimental dance music pioneer Broadcaster a 'rescue'. New York-born Seeger has long since returned to live in the UK after several years back in her homeland, and at the age of 77 is still singing and touring (albeit avoiding long flights these days) with great zest and verve. But Folksploitation has already ignited a whole new wave of interest in the woman whose voice cuts like the chant of a shamen across Broadcaster's edgy techno beats with all the wisdom of the ages. It's an utterly absorbing and frequently exhilarating experience.
Seeger embraces the world of dubs and samples as if to the manner born. And it's hard to resist the woman for whom Ewan MacColl wrote "The First Time Ever I Saw Your Face" when she consents to such a radical reworking. Here, as "First Time Ever", its arrival is signalled by a Numanesque burst of electronica, before fragments of one of the great modern standards build into a remarkable collage that rescues it from the desert of a thousand hotel lobbies and sends it on a completely different trajectory.
The album goes way beyond mere sampling. The compelling beat that underpins the bleak "Little White Grains" is a fascinating juxtaposition, hooking you in even as you're floored by the grimness of the lyrics. And in the midst of all these new sounds, you never forget that Seeger's work has always been lyric- (and specifically, story-) centred. As those lyrics often concern timeless themes – drug addiction, violence, abusive relationships – they have a contemporary resonance that's a perfect match for this hustling, urban treatment. The narrative lines of "Bad, Bad Girl" and "Welcome to the Neighbourhood" are driven by Broadcaster's insistent riffs, with Seeger's voice given the full vocoder treatment, from which it emerges astringent and triumphant.

Despite the essential darkness of much of the material, Folksploitation is a thrilling, hypnotic experiment which Seeger's die-hard fans will probably approach with trepidation. But ultimately, it's a surprising triumph for this redoubtable singer's capacity to push the boundaries and make her listeners think again. So yes, let's add Broadcaster and Peggy Seeger to that list.
~*~*~*~