New City Songster - About
Volumes 1-20A-listed by: -Subject--Author--Song title--Volume--Year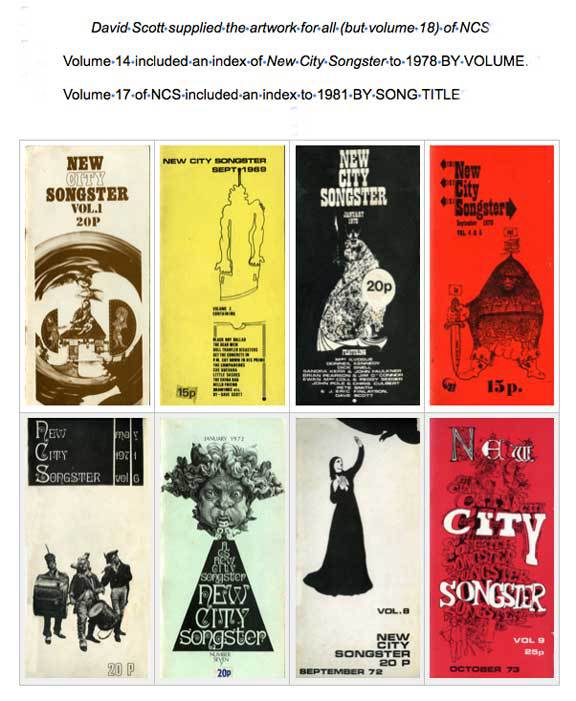 NEW CITY SONGSTER represents a huge input of work, spread over 17 years. This was-almost half the period that the magazine's compiler, Peggy Seeger was with her co-singer/songwriter and then partner, Ewan MacColl. Both contributed some of their finest song compositions to the magazine. Their mobility around UK, USA, as well as their two Australia tours, placed them in venues where they would hear and collect new songs. Contributors to New City Songster included established songwriters, members of The Critics Group , and up and coming folk singers such as Eric Bogle, who went on to be internationally known for his song compositions.


Peggy Seeger is ideally qualified for the roles of contemporary song collector and compiler. Approachable at folk venues, she was also able and willing to transcribe and notate compositions submitted on audio-cassette. Compiling songbooks was a discipline which she had learned through involvement in her mother's projects. Ruth Crawford Seeger (1901-1953) was a classical composer and concert pianist. By the 1930s, she was also a folk specialist. She compiled several songbooks including Nineteen American Folk Songs for Piano (1936-1938), American Folk Songs for Children (1948), Animal Folk Songs for Children (1950) and American Folk Songs for Christmas (1953).


What makes NEW CITY SONGSTER unique? Peggy Seeger's collection of contemporary folk songs differs from Ruth Crawford Seeger's song compilations in that most of the content is overtly political. Collected between 1968 to 1985, NEW CITY SONGSTER is born out of three closely related folk revivals which extended their coverage to non-traditional contemporary music: i.e. the issues of the day.


A leading figure in both the post 1940 American folk music revival and the British folk revival, which followed in the 1950s, was folklorist and field collector Alan Lomax. Lomax moved from America to Britain in 1950 during Senator Joseph McCarthy purge of researchers, artists, educators and union activists associated with the political left. It was through the pioneering interests of Alan Lomax that Ewan MacColl was introduced to A.L.Lloyd in 1950 and to Peggy Seeger in 1956. From 1950, MacColl and Lloyd became heavily involved in Topic Records, which started in 1939 as an offshoot of the Workers' Musical Association . From 1956, MacColl and Seeger were to embark on a partnership which would promote both traditional folk compositions and contemporary songs of love, politics or a blend of the two.


An Australian folk revival was also underway from about 1960 when trade unions, aware of their US and UK counterparts' contribution to culture through sponsorship of the creative arts, encouraged new compositions through song competitions. Invited by Warren Fahey (founder of Folkways Music and Larrikin Records) and sponsored by the Amalgamated Metal Workers' Union (AMWU), Ewan and Peggy toured Australia in 1976 and 1979.


Mapping world concerns and social change from 1968 to 1985, NEW CITY SONGSTER provides rich pickings for those interested in political and social history and cries out for a SUBJECT INDEX. The subjects of the songs reveal the very essence of the US, UK and Australian folk song revivals, in which political motivation is integral. The 399 contemporary folk songs are 'a touch on the times' for people who were there (many now pensioners!) as well as those who were absent or too young. NEW CITY SONGSTER offers timeless themes and templates for modern day satirists and new songwriters.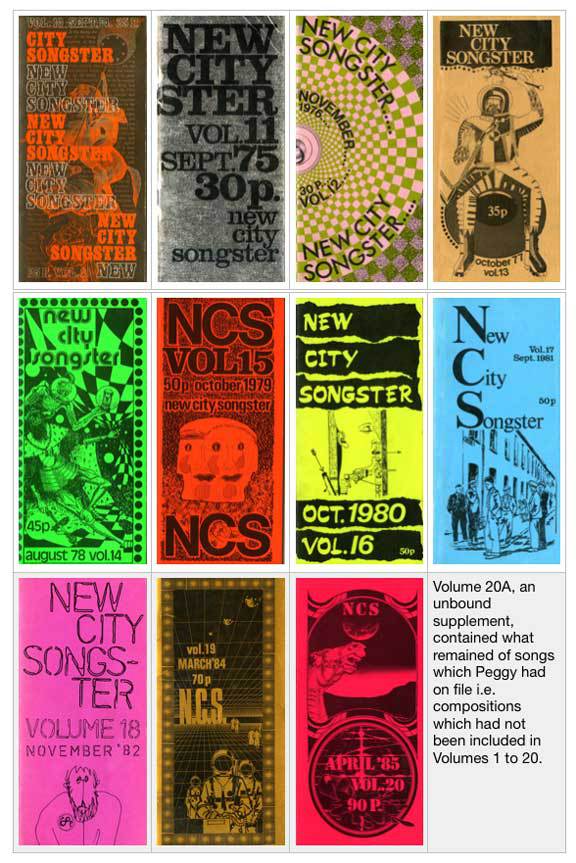 ---