Ewan MacColl
Ewan MacColl, co-founder of a workers' experimental theatre in Manchester, playwright, songwriter, collaborator in the Radio Ballads, cofounder of the Critics Group.
THE LATEST EWAN MACCOLL BOOK
Legacies of Ewan MacColl Last Interview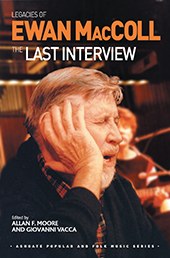 It's very expensive in hardback (£65) but well worth it if you are a serious student of what my family calls The Auld Fella. The book will be appearing in 2015 in paperback at around £18. It is a very easy read and in Peggy's opinion is, other than JOURNEYMAN, the best representation of Ewan MacColl yet.
Index to Information on this website about Ewan MacColl
For additional information contact
kerry@ewanmaccoll.co.uk
Ewan MacColl Memorial Concerts and Book Launches (pdf)
Salford University Press Release
Oct. 22 - 27, 2009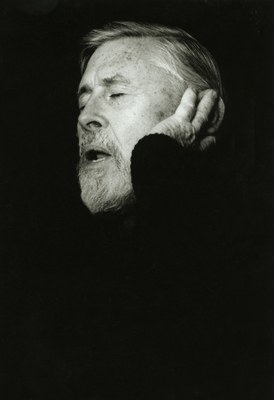 Ewan MacColl's Biography
Ewan's Life and Works-overview of his life, links to his discography online, the Working Class Movement library and the Ewan MacColl/Peggy Seeger Archive at Ruskin College.

Ewan's Press Kit - photos and bio to download
Ewan MacColl Songbook-preview, excerpts and sample pages from the songbook
Reviews of The Essential Ewan MacColl Songbook
The Radio Ballads - how they were made, when and by whom, list of ballads
Journeyman - autobiography by Ewan MacColl


Information pertaining to Ewan on other websites
Class Act - The cultural and political life of Ewan MacColl
- book by Ben Harker
John Ross' Discography
Ted Powers' Ruskin Archive of Ewan MacColl and Peggy Seeger Songs

Working Class Movement Library-timeline of Ewan's life


New City Songster - Working Class Movement Library

New City Songster - order a microfiche copy for a mere $100usd.

Set into Song: Ewan MacColl, Charles Parker, Peggy Seeger and the Radio Ballads - book by Peter Cox

Kirsty MacColl-Ewan's daughter
Justice for Kirsty website