2007-2008
Here follows a long, long detailed chronology of my year's events. If you get tired of spooling through it month after month, go to the UNCHRONOLOGICAL SECTION at the end for general news. You'll know you're there when the 74 photographs come to an end.
SUMMER 2007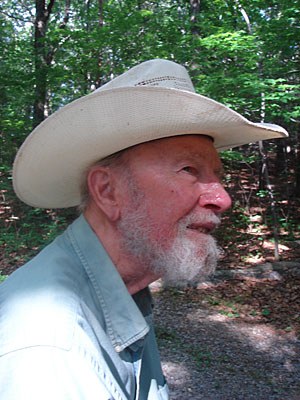 July 1st and it's time to head south to see the family. First stop is Beacon, New York, home of brother Pete and my sister-in-law Toshi. Pete does physical exercise every day and is in peak condition, especially for a man of 88. With his index finger and thumb he pinches about 1/16" of flesh around his middle and complains that he 'just can't lose this spare tire'. Yeah yeah, a tire for the bike of the original Stick Man.. I got out my triplet magnifying glass out to try and find it. No luck. But Pete looks great.

Final destination, North Carolina, right past the Lexington (VA) home of Brother Mike and sister-in-law Alexia. All those years of living in Asheville and coming up north to sing gave me much opportunity to drop in. Now, living in Boston, I hardly see them at all because I don't have gigs in the south.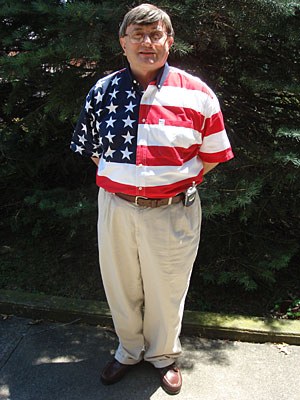 As usual, I stay in RV camps on the way down to Asheville. They are a scene all their own. Every time I do a new 'What's New' there are photos from one of them. This friendly man was tending the garden in front of his 50-foot RV motormansion. He's a Baptist minister. You see an awful lot of flags at the RV camps, protesting WAY too much.

The secondary reason for the trip was a series of festivals and concerts, beginning with the Eno River Festival in Durham, NC, where I lost a treasured pair of earrings on the festival grounds. I once had a Roman coin which I wore on a chain around my neck. The coin was given to Ewan in Rumania. I lost it on the Winterton Beach, Norfolk. I like to think of someone finding things like that centuries from now. So if you've found them, enjoy them. I did. Eno River is a great festival - small, friendly, welcoming. You can walk around it in five minutes. So much good music going on there and it's great that when you are o or near one stage you are not bombarded by sounds from other stages. After Eno comes my stint at the Swannanoa Music week. I took that job so's I could see friends in Asheville where I lived for twelve years. Strange to be there after a year away in Busy Boston. Not that Asheville is sleepy or slow - it isn't. Just a nice, human pace. Lots of incomers, later comers than I was. I didn't see many people I know in the streets but it felt good to be there and see old friends.

So --- a summer of flying about to relatives, festivals and summer workshop/schools. One wonderful one in Evart, Michigan, late in July. Very small town, welcoming people, warm in that special small-town way. Re-established contact with an old friend, Enoch Kent. Google him at www.enochkent.ca, where his green and red website praises his 'broad smoky voice' in the mould of Ewan MacColl. True. Wonderful that he's on the road singing again after such a long time away. I don't recall him wearing pink shirts back in the UK....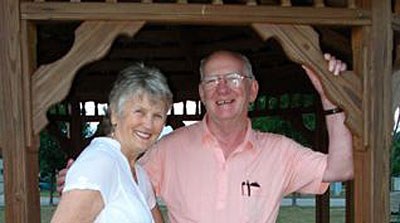 I have severe osteoporosis, 8 on a scale of 10. All that coffee, lack of exercise, osteogenetics and, I suppose, living too long. Maybe we're not supposed to be 72. The doctor puts me on Fosamax and my singing voice starts sounding osteoporotic, full of holes. Acid reflux, says the doctor, and puts me on something to combat acid reflux. That gives me a different vocal problem, for which I am prescribed yet something else. The problem decreases in severity but doesn't go away. I scrap the whole program and am probably heading for 9.5 on a scale of 10. I'll make a song about it, maybe borrowing from the 'Boll Weevil' song where the farmer's wife complains that the weevil has
.. made its home in my best Sunday hat,
It's full of holes.
It's full of holes.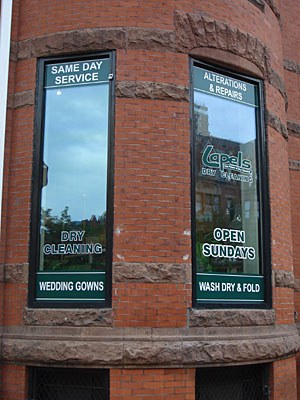 My son Calum comes for a visit. What a blessing! He's great company. Stays five days. He sleeps on The Famous Double Blow-up-Mattress that fills the whole living room in my snail-shell apartment.
We head out to Boston to buy a guitar, to eat monster steaks at Durgin's and to walk on Newbury Street, where he has been commissioned by my daughter Kitty to buy a handbag - a particular handbag, cheaper (by an astronomical amount in the USA) compared to the UK price.




I haven't overheard much talk about politics recently. There's an alarming apathy about the Iraq war, Al Quaeda, the roller-coaster economy, the appalling state of the Boston roads, etc etc. There are occasional petitioners and leafleteers on Centre Street, many of them young - which is heartening. And there was a peace demo on Centre Street in Jamaica Plain - very subdued compared to many I've attended but there were children there.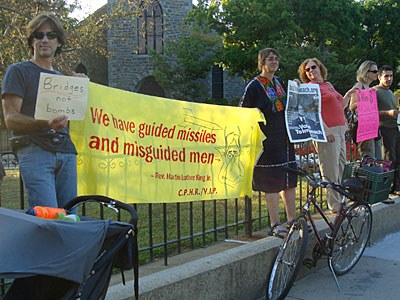 AUTUMN 2007

The reason I moved to Boston was to teach at Northeastern University. NEU is located very near downtown Boston and I can get there easily on the "T" from Jamaica Plain. Boston is a little big city. The towns that have joined together to make it a city still call themselves by their original names: Medford, Belmont, Natick, Newton, Brighton, Cambridge, etc. Every one of these towns has a street named Boylston, Washington, Main, Harvard, Centre. NEU has a lot of greenery and little gardens, , a library to die for and, of course a variegated music department. I was Professor Seeger for three months, with 12 dumplings under my tutelage. The course was entitled 'Some Perspectives on the Art of Songwriting'. My perspectives, of course, as a singer of traditional USA songs and writer of songs in the folk idiom. Course books were A is for Art (Barry Sanders) and The Necessity of Art (Ernst Fischer). The emphasis was on synchronising form with content. Understanding the words as sung was imperative so guitars were banned and songs had to be sung unaccompanied. Students were not allowed to make up their own tunes till they'd cast their songs into a recognisable form. Recognisable by me, of course. Sounds very limiting and perhaps it was, for my little chicks, but they applied themselves valiantly and all got A's for effort and productivity. Some of them jumped right out of their boxes, others wrote really well from within. Then they picked up their guitars again, put on their baseball hats again and moved on. I'm still in touch with some of them.

So every Monday and Thursday, a 90-minute class. On Tuesday, Wednesday, Friday, Saturday and Sunday I flew or drove off to tour. Or just slept. Or worked on the next class. Or had a shoulder operation. Ever heard of avascular necrosis? Neither had I, but I have it in my right shoulder. I'm a medical anomaly because A.N. usually results from ingesting enormous amounts of steroids, which I have never done. Necrosis is, by definition, the death of cells in the body. I have necrosis of the shoulder. Part of my shoulder has died. Humans have a ball and socket in the shoulder. I no longer have the ball part of that - just a flat surface, a half ball, in the socket. A lot of floating cartilage and rotator cuff damage was making my shoulder inoperable, especially when reaching forward or playing autoharp. Of course, part of the problem could have been that I was on crutches last year and no-one showed me how to USE the crutches without damaging my shoulder. Solution: operate. November 6. It was touted to me as a smallish operation but when they went in there they decided to make a clean sweep. Oh, I was sick, ill, out of any loop, inoperable after an operation. Just thought I'd share that with you.

As Ma used to say in The Golden Girls, "Picture this. Boston, 2007." I live alone and all of a sudden I am presented with a sick wing. Ah, but I had gifts from heaven: Jon Andrews (my personal assistant), my upstairs neighbour Dunya, and the two women with whom I double-double-trial-and-trouble, Ruth Perry and Judith Tick. Various visitors turned up, kept me company, brought me food and helped me replenish my ice machine, a box with a tube hookup and an electric cord. It looked like a little visitor from outer space and was attached to me night and day. Mary had her little lamb - I had my ice machine. Wherever I went around the house it followed me.. I slept attached to it for ten days. After three days I could manage - just barely - on my own. Upshot is that I wouldn't want to do it again. Downshot is that I still have avascular necrosis, but minus floating cartilage. I can play all the instruments but the autoharp does give me trouble. At least the old shoulder doesn't freeze up unexpectedly. And it's nice to know that I most likely won't have to go through that again.

I was reasonably able to continue my classes but my camera finger is on my right hand which is on my right arm which is on my right shoulder, so you've been spared on-the-spot photos, no pretty pictures, as of my carpal tunnel a few years ago. Also no scars. The lasers - and the surgeon - were pretty efficient.

Within six weeks I can play again, enough to record Timely #4, entitled CRAZY QUILT. Seventeen new songs, very very simply recorded by one of my students, Eli Bouquillon. By the way: I forgot to put Jimmy Massey's e.mail address on it: cowboynpeach@hotmail.com. Send him an e.mail. Check out CRAZY QUILT on the CD page. It's cheap and tasty.


WINTER 2007-2008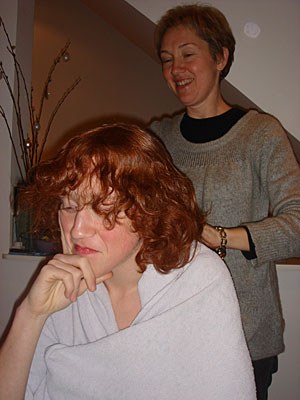 Christmas is not my favourite holiday. Hasn't been since my children's childhood. Like many many people, I am revolted by the commercialism and tawdry compulsive jollity that seems to accompany what was once a holy and simple event. As I see it, Christmas has one purpose: the family gets together. So: fly to England for Christmas. I saw all three children, all three spices, all eight grandchildren. It would be overwhelming to have pictures of all them here so here's Tom with my daughter-in-law, Justine. Tom is 14 and has his own rock band (Lo-Fi Culture). (His older brother Jamie is a member of Bombay Bicycle Club, another rock band. Google them.) Tom's red hair usually hides most of his face.

Come late December and I hadn't seen Irene since February 22nd. She lives in New Zealand. Things weren't meant to be this way. Or maybe they were. I flew off to NZ on a dreary UK morning. The trip goes like this: 2 hours to get to Heathrow. 2 hours to check in. 1 hour waiting on the runway. 13 hours flight to Hong Kong. 2 hours layover in HK. 12 hours flight to Auckland. 3 hours layover in Auckland. 90 minutes flight to Nelson, which is bathed in glorious sunshine. 5 minutes solid hugging Irene. To Hopgoods for a 2-hour meal. Then 90 minutes drive over the mountains to Kenepuru and the house on the bay. Add it up: 36 hours door-to-door without sleep. I never sleep on planes anyway, not if I can help it. Can't sleep sitting up. I watch films, I do computer work, I read, I pace endlessly up and down the aisle of the tin-can-in-the-sky observing my fellow sardines, drink endless cups of tea and coffee to keep myself awake. After a trip like that (which I have now made twice in 18 months, round-trip) a simple hop over to the UK where my children live is a doddle (UK-speak for 'really easy').

On New Year's Eve we went to Picton - a small up-and-coming seaside town. I preferred Picton before the up-and-coming bit, which it is not doing very stylishly or with much quality. But there was a band on the little lawn by the beach, playing all the old time favourites, oblivious most likely to the fact that the little lawn by the beach is soon going to fall victim to the developers whose mantra could best be described as Down-and-Going. Develop. Progress. A verb and a noun that sound better then they look.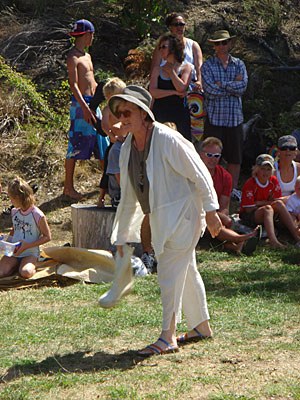 The autumn was hectic what with the teaching plus my operation plus interim touring. Now all I wanted to do at Kenepuru was just to sit quietly and watch the cat, the clouds, the sun and moon and the bay. Problem is that Irene, having been alone for 8 months, wants to be up and out. So out we go for excitement - and I'm not being ironic here. It was excitement with a lower-case 'e', because neither of us need Excitement. There was the beach party, for instance, where all the residents of the Moetapu Bay come to have games and food and drinks. The games were the old-style ones: three-legged races, sitting around on blankets with cold beer; And, of course, Wellie-Throwing (seeing how far you can throw a Wellington boot). Harder than you think, especially when the thrower and boot are white..

Or you can get on a boat and take a day trip up the sound to Maud Island, a wildlife sanctuary, where they are endeavouring to save endangered species of birds ... and insects. This specimen one was not as terrifying to hold as it looked. It walked all the way up my forearm.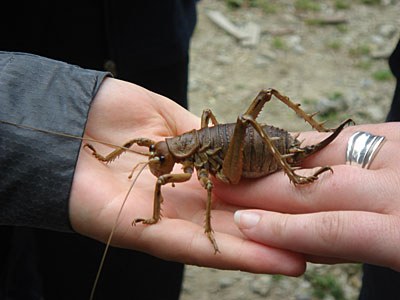 After a week of sun, clouds, moon, bay and Babou-the-cat, the prospect of going to Nelson on Saturday is Excitement. The road starts by taking you past dreadful ecological vandalism at the head of Kenepuru road, where clear-felling is the first thing that greets tourists as they head back where we've come from, the fabled Marlborough Sounds.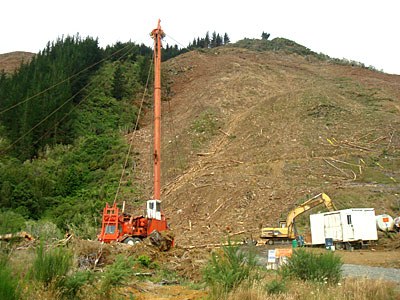 The octopus machines, held in place by cables attached to the mast, manoeuvre the logs in a process that chews up the hillsides and removes the root systems so that when it rains the earth is washed down into the sounds. Locals claim the beaches have always been muddy, a claim that doesn't really hold water any more than the hillsides do. When will we ever learn? When will we ever learn?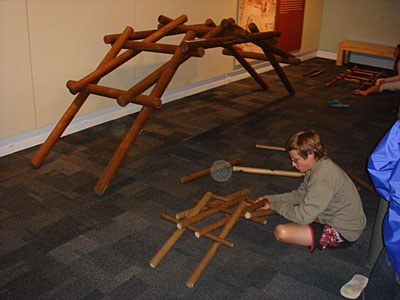 You don't have to go to Nelson only on Saturday, although that is market day. On other days you can go for a meal at Hopgoods, to walk on the superb beach, to poke around the antique shops. You can go, with thousands of others to hear Kiri te Kanawha sing while the sun goes down and the gulls fly overhead. Or you can visit the Da Vinci Exhibition, a wonderful collection of models of Leonardo inventions. You push, wind and pull handles to make the little models work. If you are younger, you sit on the floor with small blocks of wood, trying to re-create the larger exhibition model.

After two or three weeks of lazing, I was ready to drive down to Christchurch, 6 hours south. The road goes via Blenheim, through miles of wine country, where you try to breathe as seldom and shallow as possible for you know about those planes that fly over the grapes drenching them in pesticides. You've read about people who come out in rashes, who can't breathe, who die after spraying days. You buy organic wines but remember as you're drinking that winds can blow the deadly spray for miles and ... maybe ... land ... on ... organic grapes? Try and forget that as the road winds south with the coast on your left and those magnificent mountains on the right. It's a wondrous trip.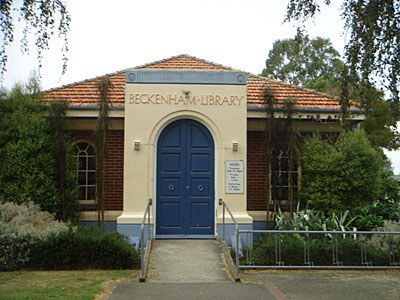 Christchurch feels like the city that it is after the isolation of Kenepuru and the seeming provincialism of Nelson. Irene finds great little places to stay and this time it's at an establishment where you get a massage as well as accommodation. Ananda, 64 Sandwich Road, Beckenham, Christchurch. My daily walk takes me past the Beckenham library. I must photograph it as I lived in Beckenham, Kent, for 30 years and would have liked the library to look like this.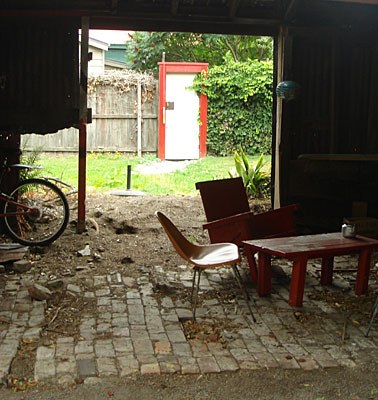 We find an excellent organic restaurant, whose back yard still has remnants of old Christchurch.

So - from 29th DEC 2007 till 18th Feb 2008 the weeks take on a pattern from Saturdays in Nelson, Tuesdays to shoulder therapy, afternoons swimming in the bay, Blenheim to the library, evenings watching the sun go down or putting a movie on the computer. Lovely, long sunny days in good company.

February 20 to March 30, an Australian tour. Have a look at a map to get an idea of this huge, glorious country. The tour took us first to Sydney, where Terry Hennessy, who made my first small Appalachian dulcimer back in the 60s, presented me with another one in March 2008. An ex-pat Londoner, he now lives in Kangaroo Valley. Still a perfectionist. This superb dulcimer is not only made of many different woods but it has two innovative features. It has a movable capo (the smaller of the two protrusions over the first fret) and a latch capo, that stops the string at the first fret until you press it and then hey presto! you've released the string. Perfect for 'modal' tunes.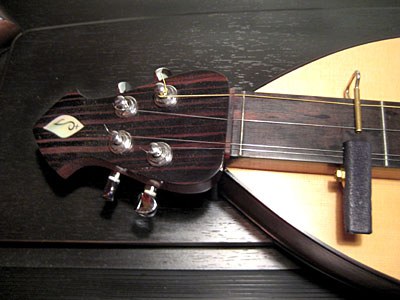 Off we go to the Cobargo festival, then we hop the Indian Pacific and go by train across the whole country, Sydney to Perth. Three thousand miles. Our sleeping accommodations were 'roomettes' in an old style carriage with a curved corridor. Not for claustrophic folks. Each cubicle is curved and just big enough to put your suitcase on the floor. Get everything out of it before the bed comes down out of the wall because then your suitcase is UNDER the bed. A tiny sink, a tiny space for clothes, a window, and that's it. You soon know if you've eaten too much that day because you can't close the door.


The Blue Mountains pass by quickly . Then rolling hills, then flat land. Sleeping on-the-go is not for the faint-hearted. For the first two nights you lie awake, listening to the different rail configurations. Clackety-clack. Clickety-click. Cluckety-cluck.

Then silence as we are switched on to a siding. It's a single set of rails across Australia and bumpety-bumpety-bumpety, another train passes slowly by us in the opposite direction. On the third night, all of this happens without your noticing because you rock-and-roll asleep.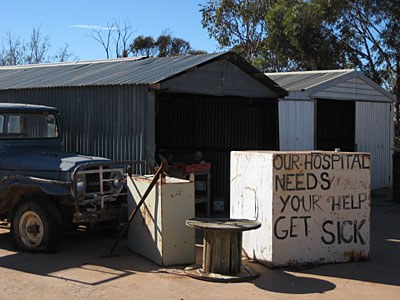 The Nullarbor Plain fills up the centre of Australia. Null = no. Arbor = tree. No trees. No bushes. Just barren land with small scrub hither and yon and sometimes neither and none. No kangaroos or wallabies, no little animals running about, no birds. Just Null Arbor for as far as the eye can see, and that's a long long way. A big rock (12" high) brings all of us to the window to stare in wonder. Smack in the middle of Nullarbor Plain is Cook, with a sprinkling of trees, 6 or 7 residents and inimitable Australian humour.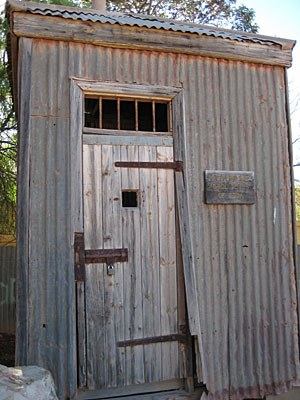 Cook Jail

Hot, dry weather, endless sunshine as the train barrels into Western Australia. We stop in several smallish towns.

Most memorable is Kalgoorlie, where the Superpit gold mine is located. It is monstrous, several kilometres across, 400 yards deep. It works night and day and unbelievably large trucks, several STORIES high, trundle up the roads of the open gash, each carrying 200 tons of rubble. And it takes tons of rubble to yield an ounce or two of gold. Irene and I swear off ever buying gold again. All of the machines are gargantuan.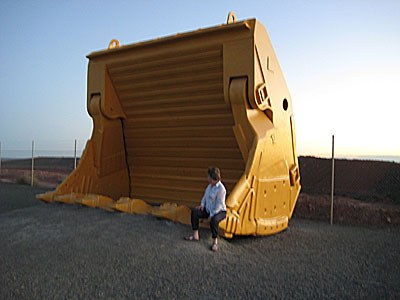 And so on to Perth, where we are met by our host Jim Lloyd (for years the innovative host of BBC Folk on 2) and his partner, Elisabeth.

A concert in Fremantle, then fly back to Adelaide and drive to Port Fairy, on the coast, a fine small town and a wonderful large festival.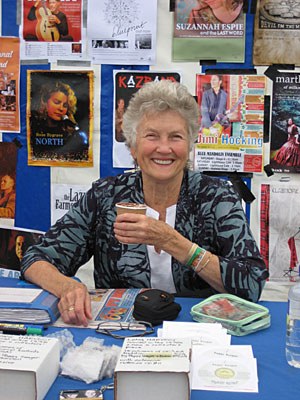 You feel so good in the sunshine, with music all around.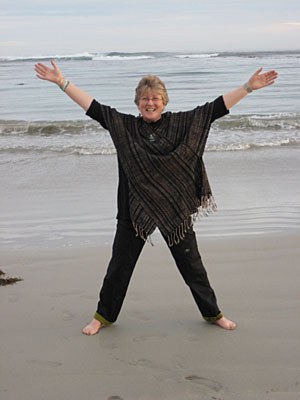 The beach is beautiful. So is Irene.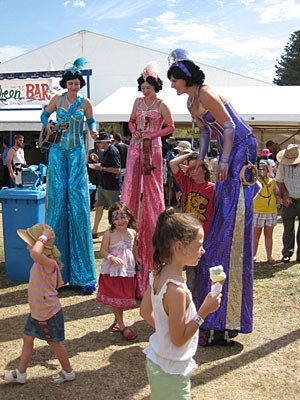 Big country, big people.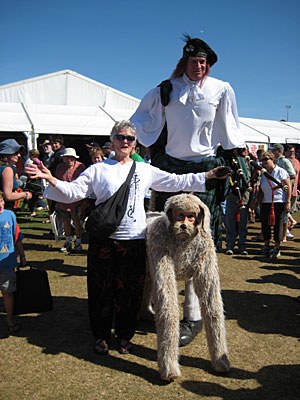 Me, Big Archie and The Hound

Big Archie's wife is in the hound costume. The beast wanders around the festival nosing up the skirts of females and lying down on the ground and 'peeing'. Did it to me while I was playing the banjo at the ticket office.

Keith and Jenny McEnry were there (remember them from last year's WHAT'S NEW? They raise alpacas). They've named an alpaca after us.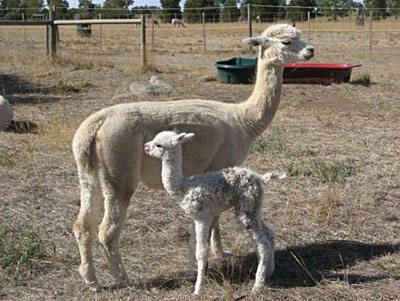 Meet Dandura Antarctic PeggyIrene.

Then off to Melbourne to stay with old friends Judy Small and Charlotte Stockton and do a joint concert in Brunswick.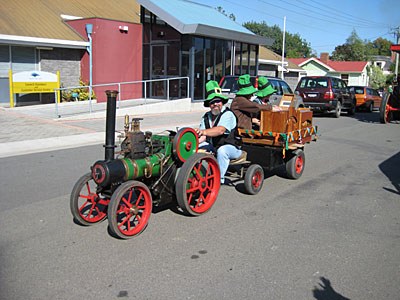 Then off we go to Tasmania, to Westbury, a very small town (near Launceston, in the north) for a memorable, very small festival, held on the village green on St. Patrick's day. It was what a festival should be: attended by local people with excellent local musicians, storytellers and dancers and children everywhere. A parade to celebrate Saint P - green is the colour of the day and hats are standard issue.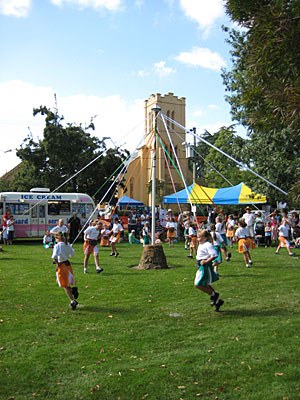 When I was in primary school we had a maypole every year. Rosemary School in Chevy Chase, Maryland. When I first went to England I remember seeing several small villages that had standing maypoles on the common. Pity what Progress and Development do. Pity may poling only seems to be for girls.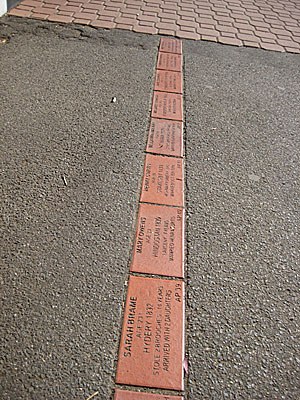 The drive down to Hobart, on the south tip of Tasmania, takes us past Campbell Town. The high street sidewalk has a long, long line of red bricks, each with the name of a transportee imprinted on it. The bricks stretch way into the distance, a poignant reminder of what Tasmania meant in the 1800s.

When you search the subject on Google, you get hardly any sense of the suffering of the people who were transported here, many of them children and most of them 'guilty' of 'crimes' created by Great Britain specifically in order to colonise this outpost of the British Empire (Ewan used to call it the Brutish Oompah-Oompah). Surely there should be a similar sidewalk somewhere in Australia with similar bricks naming the aborigines who suffered at the hands of the Oompah-Oompah. At least the new Australian Prime Minister Kevin Rudd has officially apologised to the aboriginal people of Australia for the unforgivable treatment of their people. Good-on-ye, Kevin! All of the previous PM's had studiously refused to do so.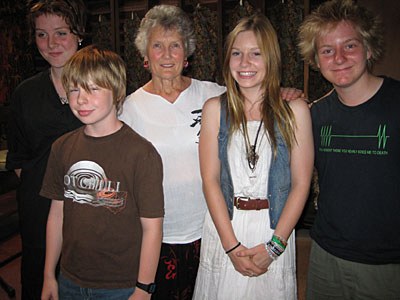 In Margate, near Hobart, the young Blue Mosquitos open for me. I do hope they stick together. They are excellent.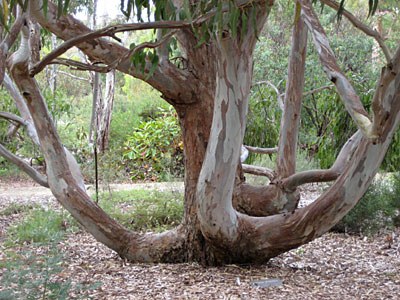 Fly back with us to the mainland to attend the National Festival in Canberra and to lecture at the National University. And to visit the world-renowned botanical gardens.

But now read on for what happens next. The tour is over and Irene is flying back to New Zealand and I am flying back to Boston. We had brought her guitar with us, a nifty little 1906 Martin. When flying into Australia from New Zealand, we brought it on board with us. No sweat. But for Irene to take it on board back to New Zealand from Australia, that was a different story. The man who awaited us at the Air New Zealand ticket desk was one of those who make you wonder what had happened in his life that morning before we turned up. He was just waiting to be in charge, waiting to exert power over someone. He was actually very good to look at except for the expression on his face. For the most part you get really good people at airports. But this one, ooooooooh this one! You wouldn't want to meet him in a lighted alley, much less a dark one. His eye fixes on the guitar case.

"You can't take that on board."
"Why not?"
"It won't fit overhead."
"It will." (we know our planes)
"You can't take it on board. Air New Zealand policy."
"We brought it over on board from New Zealand ..."
"Well, you can't take it on board."

Back and forth it went. Useless. He was in charge and wanted us to know it. We asked to see someone higher in charge. The woman who came at his call could have run a concentration camp. She had yet another reason why the little Martin in its frail case couldn't be taken on board.

"It could be used as a weapon."
No need to speak. Our faces say, "Whaaaaaaat? How?"

Her answer (and I quote it verbatim): "The strings could be used to strangle someone."

Well, what can you say to that? Upshot: Irene goes guitarless to New Zealand. Peggy, flying off in two hours and in possession of Irene's guitar, phones old friend Margaret Fagan, a heroine who picks the guitar up and later sends it for $200 AUD to Irene. It arrives in New Zealand two months later, not boxed up, just in its case. It's left in the path of her isolated house without so much as a howdy-do to Irene to tell her it is there. Correspondence with Air New Zealand reveals that ANZ has no restrictions re on-board instruments. An apology plus 150 air miles is included and refused. We want my $200 and three apologies. We're still waiting.

This long Irish story is to let instrumentalists know that Quanta's does indeed NOT allow you to carry instruments on board but Air New Zealand DOES. And we're still waiting for them to let us know how to take the guitar out of the overhead locker (while no one notices), unstring it (while no one notices) in order to strangle someone (quickly, so no one would notice). There were two people in that scenario that at one point I would love to have strangled.

Ah, it is so romantic to be a traveling singer!

A week at home, then off on tour. Middleton, Ohio, a small town ravaged by Progress and Development but on its way up. At present, nearly the whole of the mile-long Main Street is deserted and most of it is up for sale.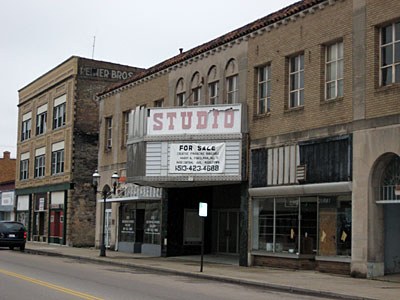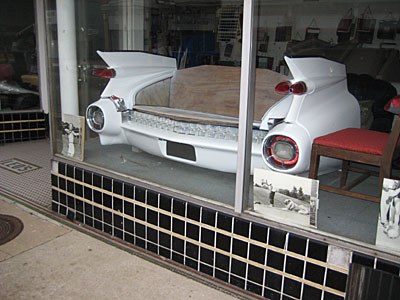 If the shop had been opened I'd have bought this.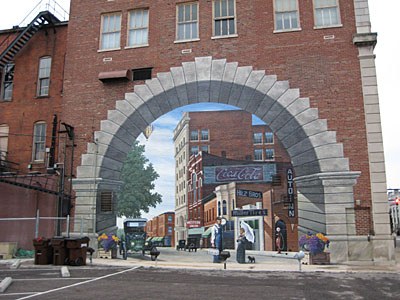 The town is doing its best to recover. A glorious glassworks has opened up on Main Street and a mural painter has put glory on some of the walls.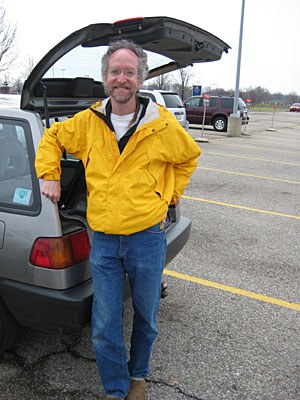 Les Gustafson Zoo (a master autoharp player) picks me up in Middleton and drives me up to Goshen. Four hours and I have a new friend. He's good to look at too.

In Goshen, Denny McEwen, the folk radio presenter is commemorating brother Pete's appearance before the House Un-American Activities Committee. It was back in the early 1950s. I remember when Pete and my father would closet themselves to discuss how Pete should handle the interrogation. But now, in April 2008 a group of us are going to read the trial transcript and I read Pete's part! Yes, I read Pete's replies with all the love and respect I have for him and for others who took the same stand that he did.

Salt Lake City is next. I haven't been there since the early 1960s. I believe that is where I first met Rosalie Sorrels. I am giving the Fife Honor Lecture at the University in Logan, an hour away into the mountains. Title: The Importance of Folk Music. I'm not used to actually lecturing so it takes quite a lot of preparation. As usual, I learn more than I teach. Some wonderful people there ... Jeannie Thomas squires me around, Randy Williams takes me through the astounding Folk Library, which houses the collections of Wayland Hand. and Jack London. (Have a look at the Fife Folklore Archive [library.psu.edu/folklo] and die happy.) Logan was definitely one of the high spots of this year. I'd go again in a heartbeat.

From Logan to Albany, for a concert with Anne Hills. I keep forgetting how good she is. Great to have been reminded AND to meet all the old friends at Old Songs, who sponsored the event.


SPRING 2008

Late April, a good time to go to England. The camera is busy busy.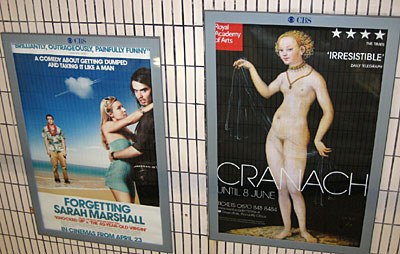 London Tube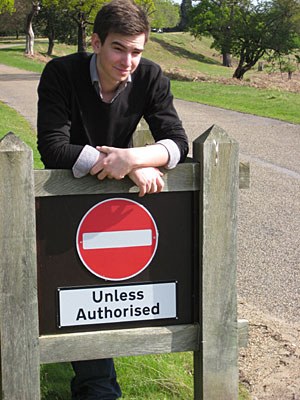 Grandson Harry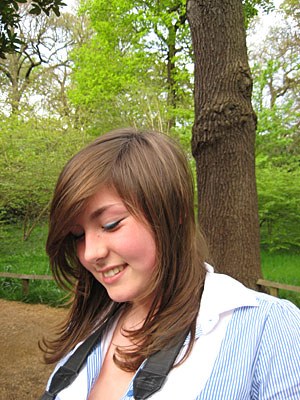 Grand-daughter Tanith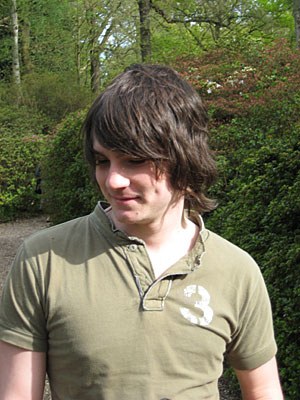 Grandson Alex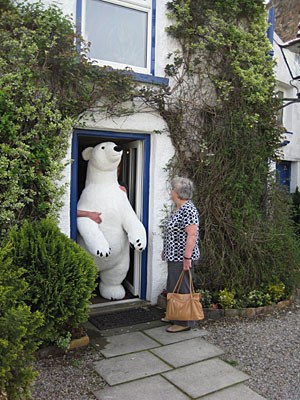 spotted in Reeth, Yorkshire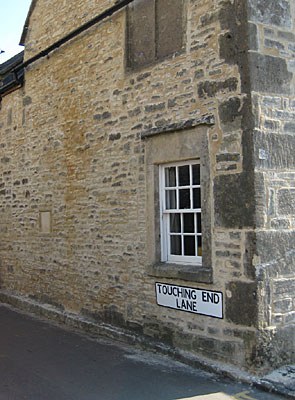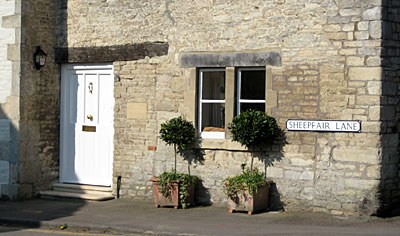 Marshfield's Streets

May 1. Irene arrives. The tour with Martin Carthy and Norma/Mike Waterson gets underway. Bristol, Okehampton, Reeth (Yorkshire), Birmingham, Newcastle-under-Lyme, Bury (Lancashire), Bury St. Edmunds (Norfolk), where the no-one wants the monstrous new shopping mall but it's being built anyway and will ruin the town. Shepley, Newcastle-on-Tyne where we re-establish friendship with Sandra Kerr and see old friends. Ray Fisher, Colin Ross, Lou Killen, Doreen Elliott, Brian Henderson .... Thurlby, Pocklington (Yorkshire), Sheffield, Hammersmith, Blackheath Halls, London (go to the Magpie's nest for good singers!), Croydon ... let's see, have I forgotten any one of them?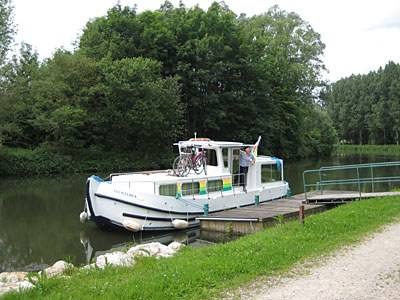 Tour's over. We book a canal trip in France! Just the two of us to captain and crew a 30-foot craft. I'm crew, having never driven a boat before. A week of slow-moving heaven, out of the reach of Progress and Development. A week of meandering at 6 km an hour up, then down (or is it down, then up?) the Somme. A week of throwing ropes up to the lock-keepers, stowing the ropes, throwing the ropes, stowing the ropes. No gloves and nowhere to buy any. It's cold, it's raining, no gloves. My hands are a mess but life isn't.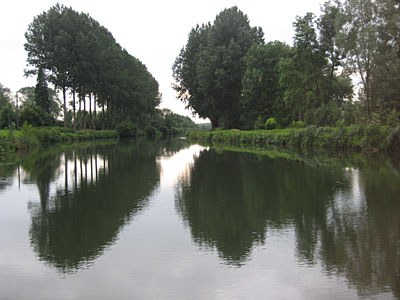 Amiens, peace and quiet banished., is preceded by the hortillionages, canal suburbs, where you get to your home over a little bridge.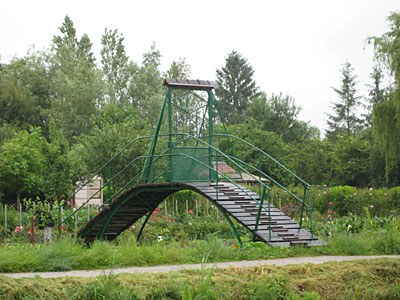 Amiens, where canals thread through the old back streets.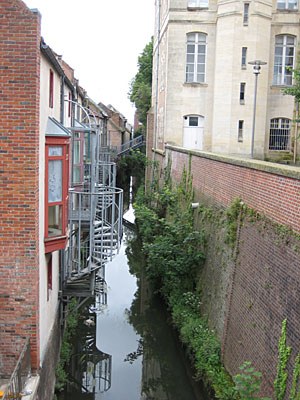 Amiens, home of the largest cathedral in France, where they are building a new, ugly building right smack in the Cathedral yard. The vulgar term for it is shitting in your own backyard. I didn't photograph the new building. Only the glorious old one.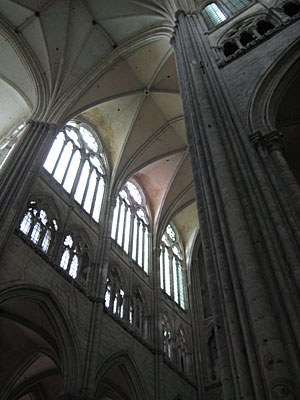 Amiens cathedral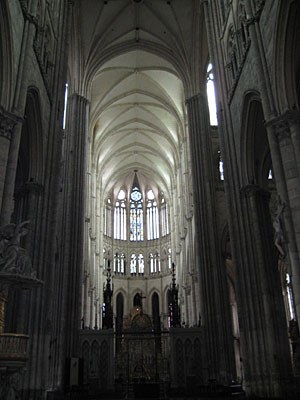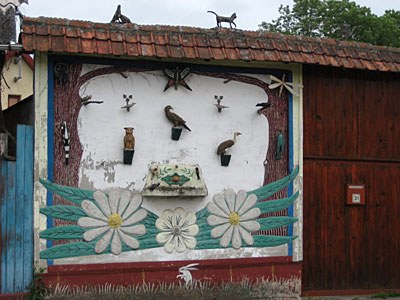 Back to the countryside. Artwork in a French village. Sometimes you feel as if you are in a story-book.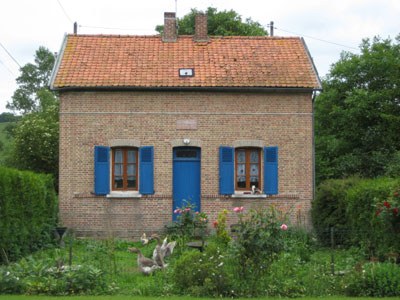 House of an eclusier (lock-keeper)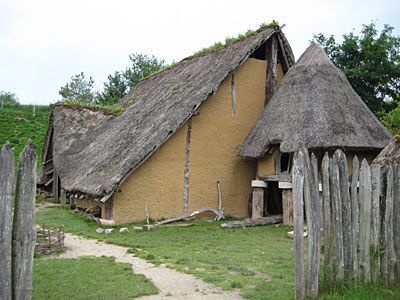 We stop at Samara, an outdoor museum comprised of life-size models of homes back through the ages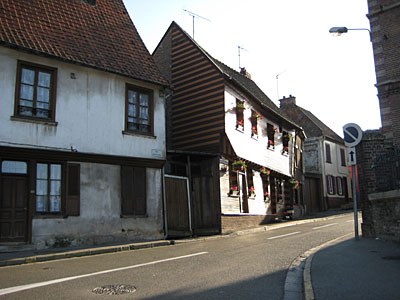 Picquigny. Don't be fooled by the facing on the houses there. Much of it is faux.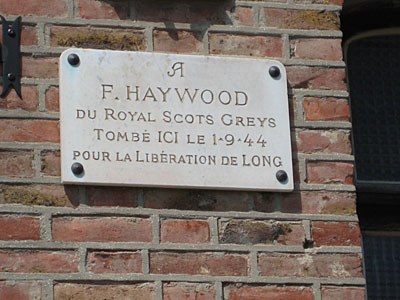 Everywhere are memorials to soldiers of World War I.
Nikolas Anquier

I prefer to be crew (not captain) but we still haven't been able to buy me a pair of gloves. My hands are red-raw. It's still raining and it's cold. Throwing ropes, stowing ropes as we go downstream through 17 locks then upstream through seven or eight until ... at one of the locks I am complaining so loudly (my French has gotten quite good by this time) a handsome young eclusier can't believe I'm doing all this without gloves, runs back to his little office and brings me a pair of HUGE men's gloves. Bless you, Nikolas Anquier. Even though each glove is big enough for both my hands, they do the job.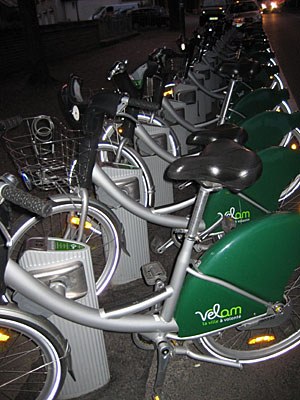 Amiens again as we head back to our port of origin. You can hire bikes all over the city. They stand ready in shiny, almost military ranks. Who knows, other cities might get the idea. Amiens is not drowned in cars.

Maybe Progress and Development are learning.

It's back into our little van and drive to Belloy-en-Santerre, the village where my uncle, Alan Seeger, was taken on July 4 1916 after he had died (the previous night) on the battlefield during the Battle of the Somme. He was a foreign legionnaire, writer of the well-known World War I poem I Have a Rendezvous With Death. The whole town council is there to meet us, pulled together at a moment's notice on a Sunday by Jacques Vitte, who greets us, saying "Les Etats-Unis son ma mere et Alan Seeger est mon amante".

What had I expected? Nothing like this. Nothing like the emotions that overtook me as I saw what the name Alan Seeger means to this town. Every year they celebrate their WWI liberation (see WHAT'S NEW, 2006-2007 for photos). Alan Seeger's name and photo are in the mairie, on plaques in the town square and in the church. Shortly after my uncle's death my grandparents came to the town whose citizens had cared for the fallen soldiers and made sure they had decent burial. So here we are ninety-two years later, standing by the church and listening to the bells that my grandparents bought for the village ... how not to cry?

Members of the council took us into the church, which was rebuilt from the ground up in the 1920s. They took us into the mairie for champagne. They presented me with a beautifully bound set of his poems, letters and diaries. They took us to the spot where my uncle's body had been found. They took us to the ossuary where he is buried with his companions. The Somme is filled with such ossuaries, cemeteries and memories - and people like the council of Belloy-en-Santerre. May we never forget.


| | |
| --- | --- |
| Jacques Vitte | Belloy church |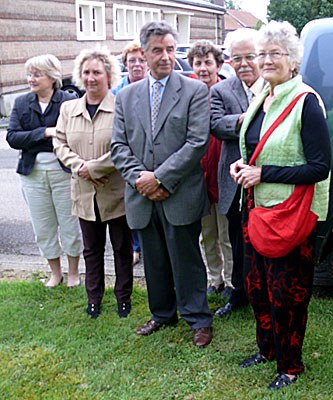 reception committee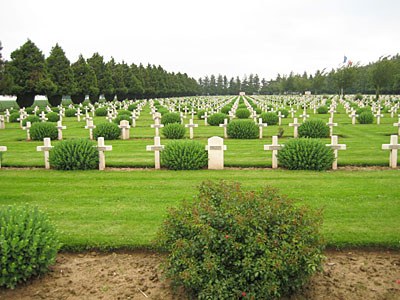 Somme Graveyard

------------


But let's change the subject and talk about French lawn art.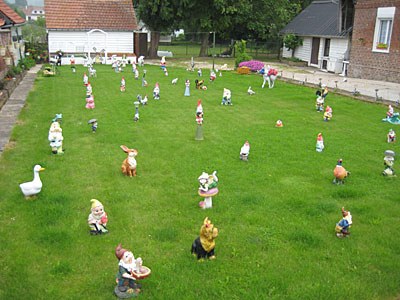 And houses that look like faces.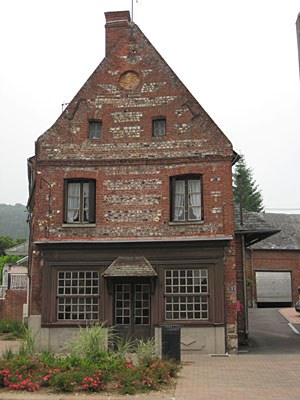 And curtains. Every French house has them. There's a curtain war being waged in France.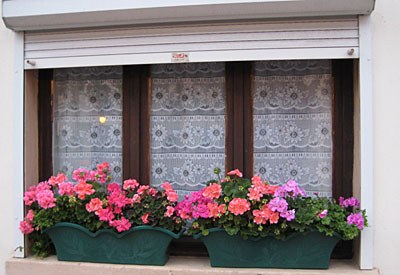 SUMMER 2008

OK OK OK enough already. You're tired of reading, I'm tired of writing. Here are the last few weeks of June, July and August in a nutshell. It's BACK TO THE USA, where Jon, my personal assistant awaits with lots of backed-up work for me. He fastens the phone to his head with a rubber band for long conversations and smiles through it all.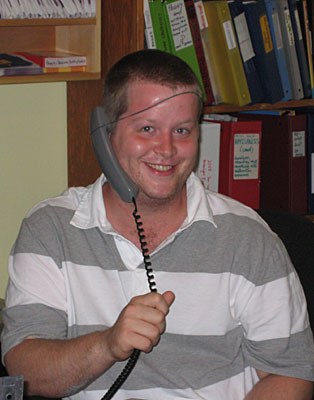 Jon Andrews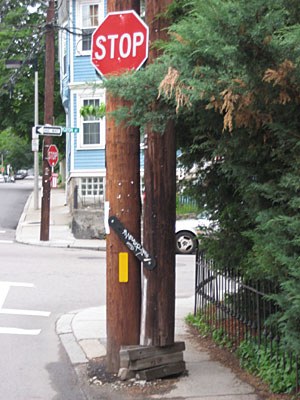 It's good to be back where the telephone poles rest on piles of stones.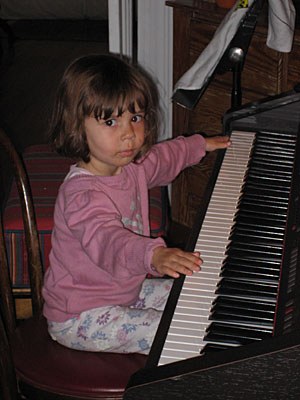 Ayana, my little upstairs darling, whose feet patter across my ceiling back and forth all day, comes down to play the piano.

Rosalie Sorrels comes to visit, to record an album of Utah Phillips songs. We have a nice visit. She sleeps on The Famous Double Blow-up-Mattress and it lets out its air overnight leaving her down on the floor, enveloped and unable to escape, lying like a captive creature in the calix of the enfolding layers of heavy fabric. We're both in such hysterics of laughter that I forget to run for my camera. Songs, laughter, food, collapsed mattresses: that's what friendship is made of.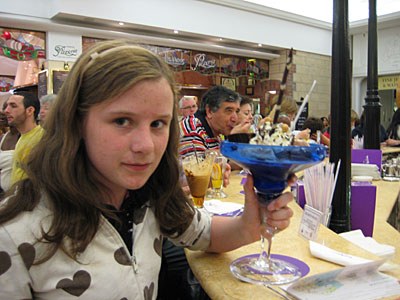 It's time to see more of my own little ones and fly back to England in early July for two weeks. Ella, my grand-daughter (13) wants to go to Harrod's for ice cream. Four scoops, chocolate sauce, whipped cream, a chocolate straw and whatever-all else. I gained weight just looking at it.

Calum (2nd son) and I drive out for the day to Reculver, Kent, for oysters. The church there has been built, destroyed, built, etc., since Roman times.
When they want to build it up again they just pick up whatever is lying around ... stones, bricks, shells from 2000 years of Reculver. Kind of like a lot of English cities with all the different ethnic groups.


In August I write a song for Obama (see MySPACE and the CD section). Cathy Fink and Marcy Marxer record it, providing all instrumentation and backing vocals. First time I've worked with them. Hope it isn't the last time. You can hear it on my home page, on MySpace and soon can view an odd video on YouTube. You can also buy the CD which has a karaoke version on it and sing it yourself.

On the way down I drop in at Easton, Maryland, to hear brother Pete and grand-nephew Tao Rodriguez with Guy Davis. Pete's singing well - is discovering his lower octaves. Then down to Brother Mike's to record a lot of the songs we sang as children. We record one of the songs with a tuba! Once again, keep your eye on the CD section for results of these sessions. If you're weary of this chronology, remember you DID ask me what I did this year.

The photo section ends with a random selection of shots from England and a final one from (I think) Goshen, Indiana.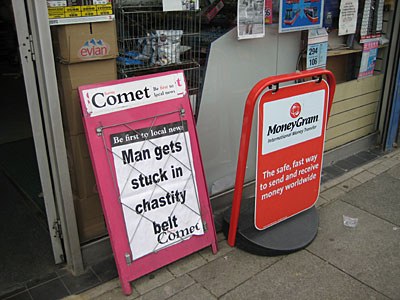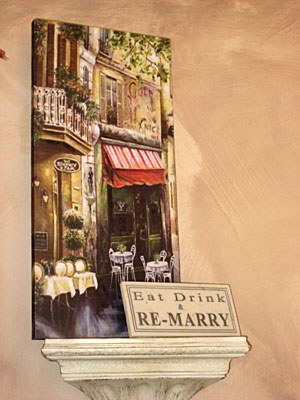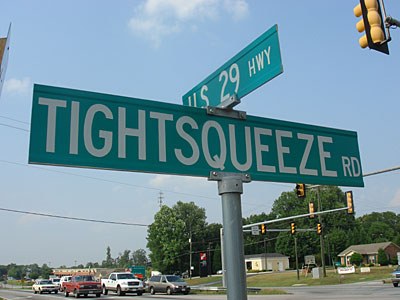 UNCHRONOLOGICAL BITS AND PIECES

1) a new edition of Ewan MacColl's autobiography Journeyman (originally published in 1992) is being prepared. New material, which had been edited out of the original publication in 1992, is being edited in again by Ted Power, Brighton, England.

2) the Ewan MacColl biography, Class Act, by Ben Harker is out now. See the Ewan MacColl section of my website.

3) my song 'Love Call Me Home' has become one of the anthems of the recently burgeoning hospice singing movement in Vermont.

4) after some disastrous confrontations with incompetent sound 'technicians', notably Birmingham in England, i'm putting pickups on all of my instruments. Progress and Development.

5) by the end of September 2008, you'll be able to not only to hear music clips of all the songs on my present range of CDs but you'll be able to buy them via Paypal.

6) RADIO BALLADS! RADIO BALLADS! Check out the Radio Ballad navigation bar on my website. Peter Cox has written a superb book about the Radio Ballads and self-published it. It's entitled Set into Song . It'll make you want to buy the whole set of 8 radio ballads.

7) THE PAPER STAGE, songs from the Elizabethan stage, a set of 2 CDs of songs from the Elizabethan stage era, has been reissued by Camsco. See my the home page of the website.

8) I've lost friends this year.

+Caleb Rushton, whose heroism inspired my song The Springhill Mine
+ Peter Schlein, friend from 1957, who was in the middle of a project
recording all of the compositions of his father, Irving Schlein.
+ Utah Phillips, the self-made unique singer of Wobbly and Union songs

.... and am losing Paul Newman, on whom I had a safe fixation for four decades.

Sympathies to all the families, friends and workmates.


SOME of the BOOKS I'VE ENJOYED THIS YEAR

1) The God Delusion, by Richard Dawkins
2) The Story is True by Bruce Jackson
3) Collapse by Jared Diamond
4) Guns, Germs and Steel (Jared Diamond)
5) Sing it Pretty (Bess Hawes) - sister of Alan Lomax, one of the movers and shakers in the federal government folk arts programs in the 1960-1990 period. Modest, very readable - you'll learn a lot!
6) Whistling in the Dark: Memory and Culture in Wartime London (Jean R. Freedman)


SINGERS I'VE ENJOYED THIS YEAR:

Larry Penn, Diana Jones, Peter and Lou Berryman, Shelley Posen, Tim Atwell, Jim Henry, Ian Davison - check them out on The Web.